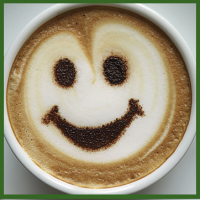 FUEL THE CHURCH WITH COFFEE!
June 27, 2018
FUEL THE CHURCH WITH COFFEE!
To help be responsible financial stewards, we have a coffee ministry here at Emmanuel. We invite you to pick up an extra bag of coffee while you're on your Costco run or grocery shopping, and donate it to our coffee ministry here at church. We have heard that San Francisco Bay, Pleasant Hill Farms Restaurant Blend is a favorite! (Regardless of the brand, please make sure the package says Ground for all Drip Coffeemakers.) Thank you!
Back